Sistema orçamentário para um varejo de perecíveis
Palabras clave:
Sistema Orçamentário, Planejamento Estratégico, Varejo de Perecíveis, Strategic Planning, Budget system and Investment, Perishable Retail
Resumen
Independentemente do setor em que as empresas atuem, todos estão sujeitos a crises econômicas, desacelerações do crescimento e problemas decorrentes da instabilidade econômica, obrigando as empresas a estarem preparadas para os desafios do cotidiano. Diante dessa realidade foi realizado um estudo na empresa Fruteira Japonesa, na cidade de Palmeira das Missões, com o objetivo de desenvolver um sistema orçamentário, incluindo um plano estratégico, planejamento de compras, vendas, caixa, demonstração do resultado do exercício e balanço patrimonial projetado. O estudo teve características de pesquisa aplicada, descritiva, documental, qualitativa e observação participativa. A aplicabilidade do sistema orçamentário realizado na empresa teve relevante importância para seu planejamento e desenvolvimento, tendo êxito em seus objetivos e projetando uma situação financeira futura.
Abstract
Independently of the sector in which company operates, all are subject to economic crisis, growth slowdowns and problems arising from economic instability, forcing companies to be prepared for the challenges of everyday. Against this reality a research was realized at Fruteira Japonesa, at the city of Palmeira das Missões, that aims the development of a budget system, including a strategic plan, planning of purchases, sales, cash, statement of income and balance sheet designed. This paper had characteristics of applied research, descriptive, documental, qualitative and participatory observation. The applicability of the budget system held in the company had considerable importance for planning and development, succeeding in their goals and projecting a future financial situation.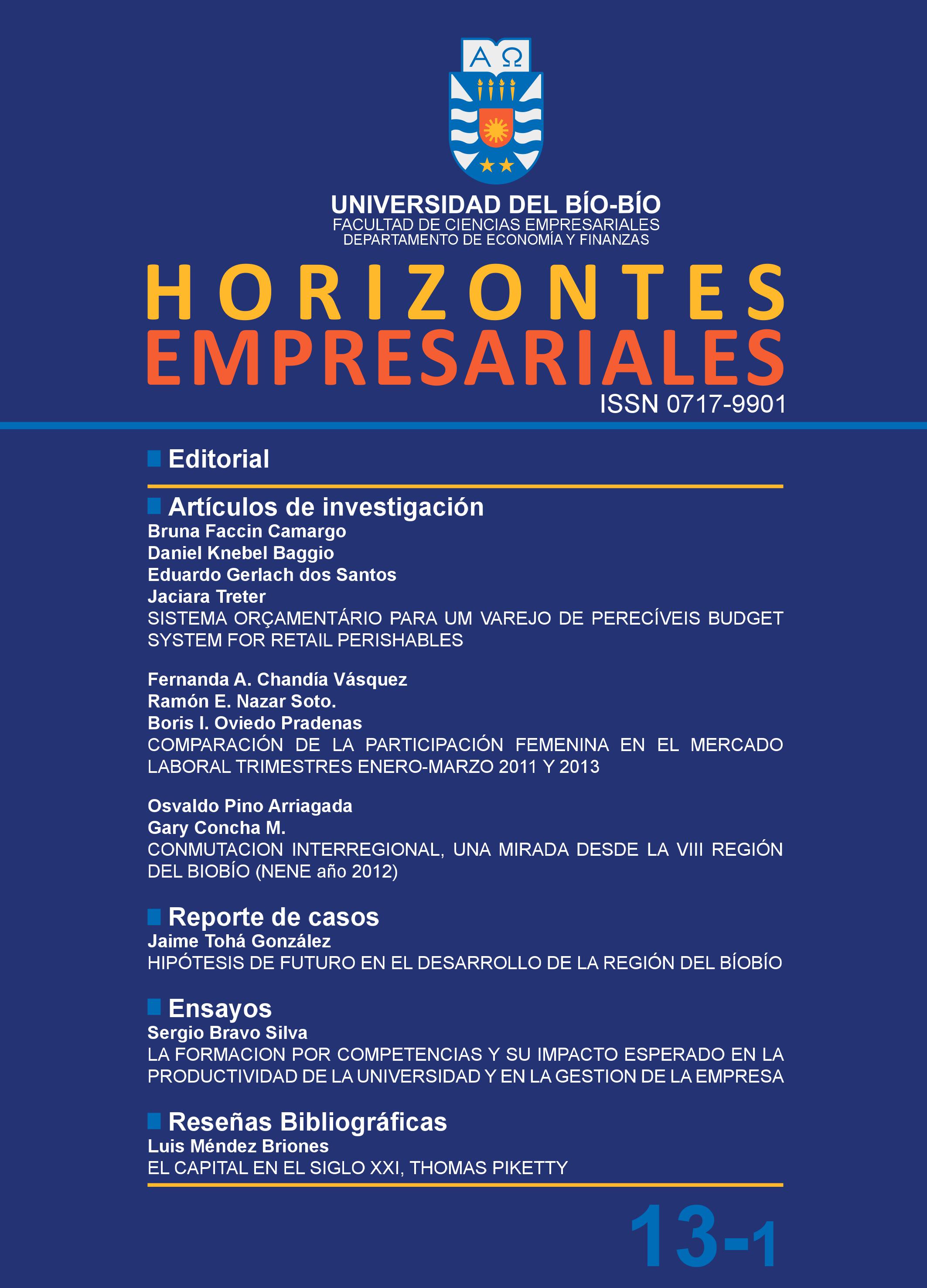 Descargas
Sección
Artículos de Investigación